{{ notice }}
{{ warning }}
Special Event Server Course
The Special Event Server or SES course is British Columbia's mandatory self-study course for serving alcohol at special events. The course provides information on legal responsibilities and effective techniques for recognizing intoxication and preventing problems related to over-service.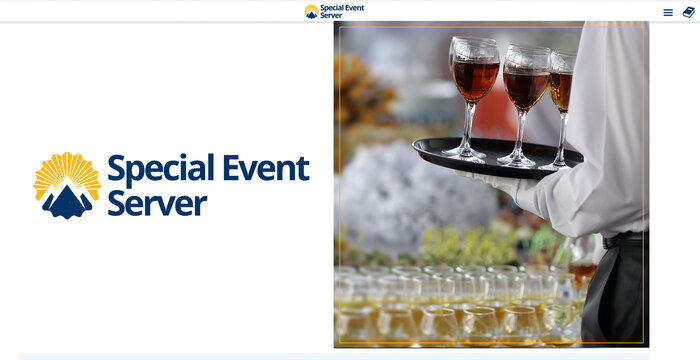 Slideshow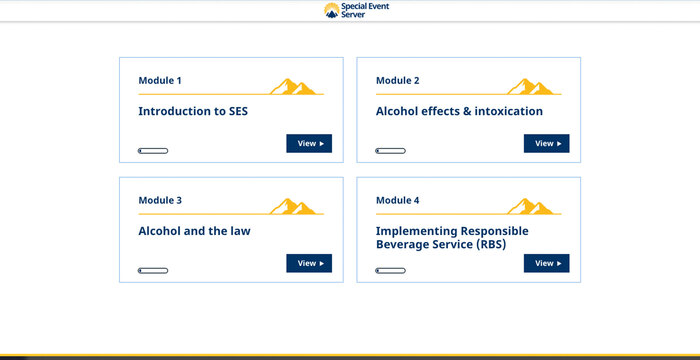 Slideshow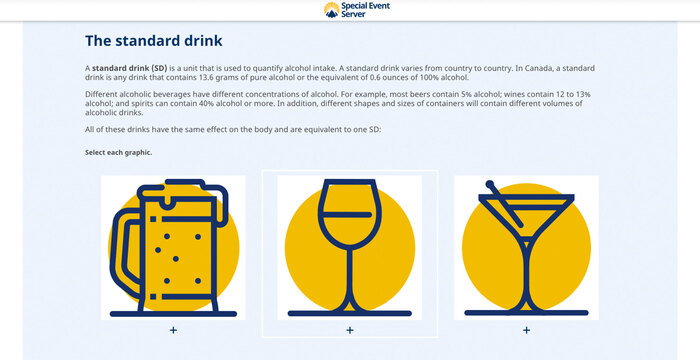 Slideshow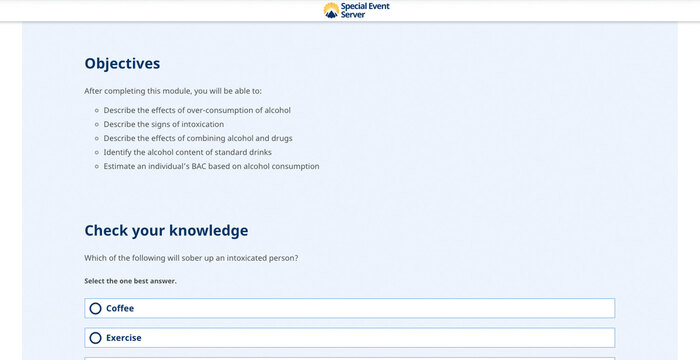 Slideshow




Who needs to take the Special Event Server course?

If you are hosting an event that requires a Special Event Permit, all servers both paid and un-paid serving at the event must be SES certified regardless of the number of event attendees. Managers and Special Event Permit holders for events with less than 500 people are also required to take the SES course.
For anyone currently holding a valid Serving It Right Certification there is NO need to also complete the SES course.
Do I need to take Serving It Right?
With any event larger than 500 attendees, all managers and Special Event Permit holders must take Serving It Right. For a complete list of those requiring a Special Event Server Certificate OR Serving It Right Certificate, and also for those exempted from this requirement (ie: having an out-of-province responsible beverage service certificate), please see: What Certification do I need? For the Serving It Right Course, click here.
To obtain your Special Event Server certificate, you must:
Pass an exam on the course material
Confirm that you've read and understood the course material
Declare that you completed the exam on your own and in good faith
Even if this isn't your first time getting certified, we still recommend going through the course material to refresh your knowledge and maybe even learn something new. This course is self-paced so you can progress at your own speed. If you're already familiar with the content, you won't need to spend as much time on it as someone who is brand new to the industry.
Upon completion you will understand:

Your duty of care to your customers or guests
What your legal responsibilities are when serving or selling liquor
How alcohol affects the body
How liquor can affect people's behaviour
How to tell when a customer or guest may have had too much to drink
What you and your co-workers can do to serve and sell liquor safely and responsibly
How to deal with customers or guests who are under 19 years of age (minors)
How to stop service or say "No" when customers appear to have had too much to drink
Technical Requirements:
A reliable internet connection
If you are using your smartphone – please ensure you are connected to a Wi-Fi network
Turn-on browser pop-ups
We recommend that you take the training program on a desktop/laptop computer. The program is responsive and will work on a tablet or smartphone but you may find the screen size to be small and hard to interact with some of the training elements.
Are you ready to take the Final Exam for your Special Event Server Course?
The cost for the online exam is $20.
Your purchase includes 3 attempts for the final exam. If you don't pass the exam after your 3rd try, you can retake the exam for the price of $20.
All purchases are final and payments are non-refundable. Payment for the exam can be made using Visa, MasterCard or an American Express credit card.
Please be sure that you have reviewed all of the course materials to prepare for your exam. You must receive 80% on the final exam in order to receive your certificate. This means answering 20 (or more) of the 25 questions correctly. It's not too late to go back to the course to review the learning objectives now.
The Serving It Right exam is a multiple choice exam. The questions are randomly generated, and therefore, each exam will be different. The exam is not timed and you can log out of your exam and continue at a later time.
Once you have successfully completed the exam you will receive your SIR certificate number immediately and have the option of printing your certificate. You can view and print your certificate at any time.