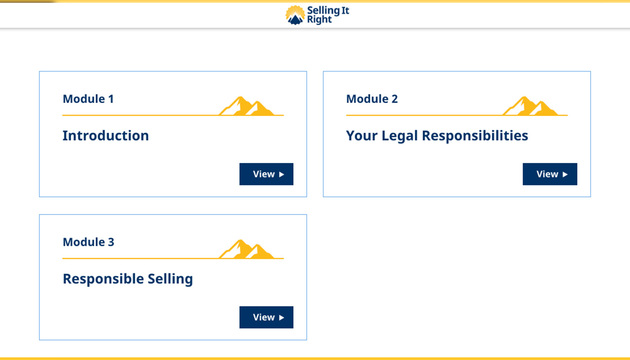 Selling It Right Final Exam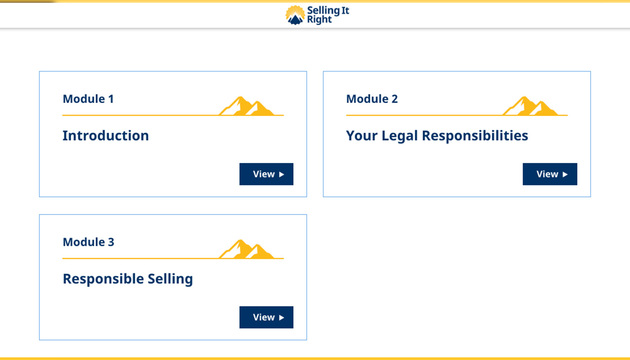 Description
To obtain your Selling It Right certificate, you must
Pass an exam on the course material
Confirm that you've read and understood the course material
Declare that you completed the exam on your own and in good faith
Your purchase includes 3 attempts for the final exam. If you don't pass the exam after your 3rd try, you can retake the exam for the price of $35.
Even if you already have experience within the cannabis industry, we still recommend going through the course material to refresh your knowledge and maybe even learn something new. This course is self-paced so you can progress at your own speed. If you're already familiar with the content, you won't need to spend as much time on it as someone who is brand new to non-medical cannabis sales.
Online Selling It Right Course Material
The online Selling It Right program is an interactive, self-study course that will educate you about your legal responsibilities when selling non-medical cannabis.
Cannabis is regulated by the federal and provincial government to protect public safety and serve the public interest. Selling It Right certification is required for anyone involved in the sale of non-medical cannabis in British Columbia. It is designed to help make sure that the sale of non-medical cannabis is done according to law and in a way that keeps patrons, staff and others safe from cannabis-related harms.
The course explains why and how cannabis is regulated and provides effective techniques to prevent problems related to the sale of cannabis. Some of the topics covered include
Recognizing signs of intoxication
Reducing risks associated with cannabis use
Identifying legal requirements regarding what and how products can be sold
Preventing the sale of cannabis to minors
Assessing patrons and refusing sales when necessary
Creating incident reports
Course Outline
Introduction
Your Legal Responsibilities
Responsible Selling