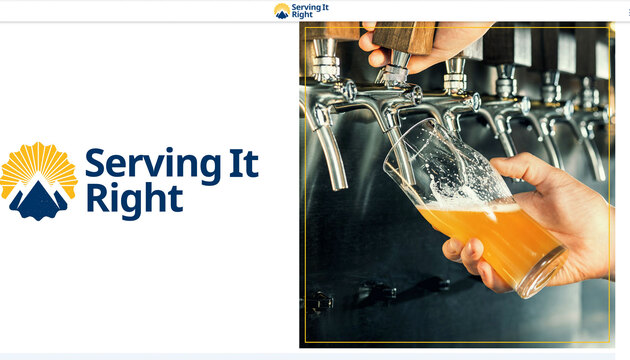 Serving It Right Final Exam
Description
To obtain your Serving It Right (SIR) certificate, you must
Pass an exam on the course material
Confirm that you've read and understood the course material
Declare that you completed the exam on your own and in good faith
Your purchase includes 3 attempts for the final exam. If you don't pass the exam after your 3rd try, you can retake the exam for the price of $35.
Even if this isn't your first time getting certified, we still recommend going through the course material to refresh your knowledge and maybe even learn something new. This course is self-paced so you can progress at your own speed. If you're already familiar with the content, you won't need to spend as much time on it as someone who is brand new to the industry
The online Serving It Right (SIR) program is an interactive, self-study course that will educate you about your legal responsibilities when serving liquor.
Serving It Right is British Columbia's responsible liquor sales and service program for industry workers, that everyone involved in the sale and service of liquor has to take. It is designed to help make sure that the service and sale of liquor is done according to law and in a way that keeps customers, guests and others safe from alcohol-related harms. Other provinces have similar responsible liquor service programs.
The course provides effective techniques to prevent problems related to the service of liquor and covers topics such as:
Signs of intoxication
Legal liability
Reducing alcohol over-consumption
Reducing impaired driving
Reducing the risk of violence
Preventing the sale of alcohol to a minor
Duty of care on and off premises, and
The necessity to create and enforce responsible beverage service policies
Course Outline
Getting Started with Serving It Right
Alcohol Effects and Intoxication
Alcohol and the Law
Responsible Beverage Service